Urdu Poetry | Romantic Urdu Poetry
Tujh  Ko Socha To Meri Rooh Mai Khushbu Utri
Tujhe Likha To Har  Lafaz Ko Mekhtey Dekha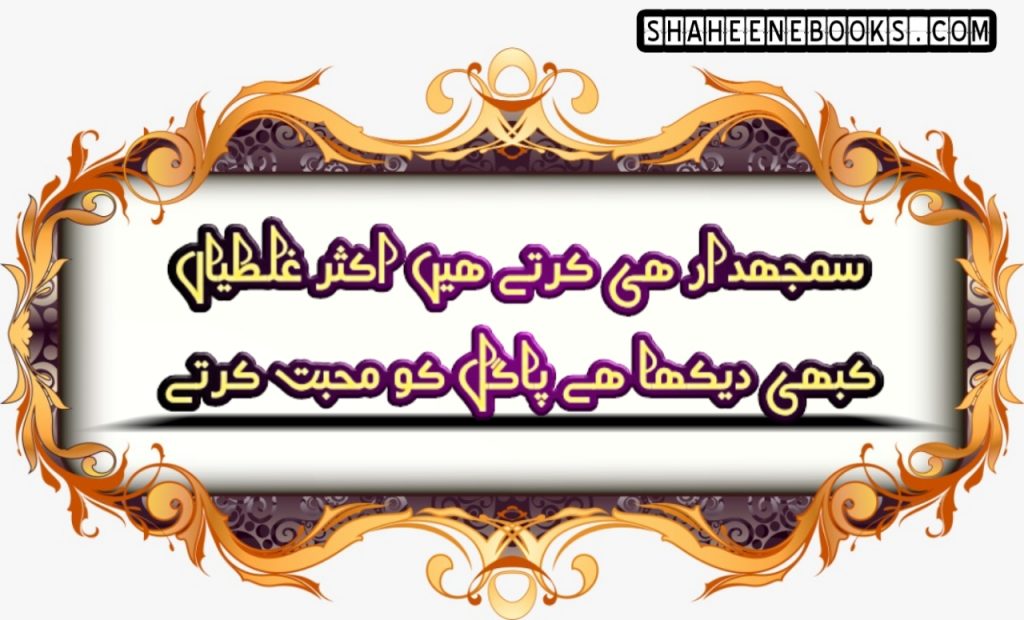 Samjhdar He Karty Hain Aksar Galtiyaan..
Kabi Dekha Hai Pagal Ko Mohabat Karty..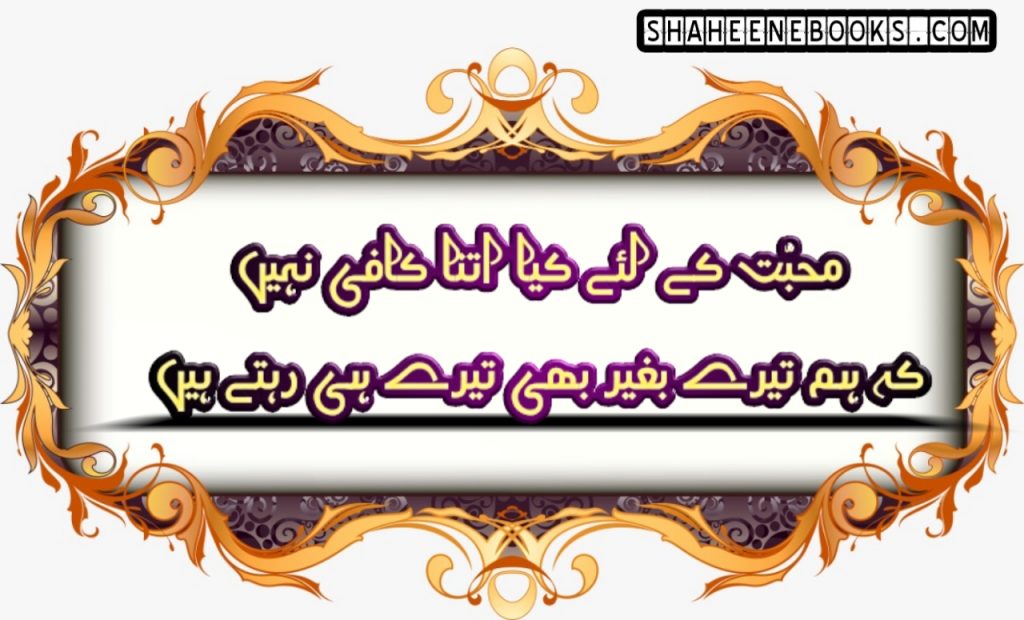 Mohabat Key Liye Kiya Itna Kafi Nahi..
Ke Hum Tery Baghair Be Tery He Hain..
Adahyeen Na Dikhaya Kr Kuch Lehaz Be Kiya Kar..
Kamzor Dill Wala Hun Kuch Toh Khayal Kiya Kar..
So Bar Taslash Kiya Hum Ne Khud Ko Khud Main..
Ek Tery Sawa Kuch Na Mila Mujh Ko Mujh Main..
Ek Chahat Hoti hai Apno Ke Sath Jeney Main..
Warna Pata To Sab Ko Hai Marna Toh Akely He Hai..
Kabi Khayal Toh Kabi Khawab Mai Doob Gaya..
Mai Tha Wo Musafar Jo Darya Ki Khak Mai Doob Gaya..
Kiyu Demagh Pe Zor De Kar Ginty Ho Galitya Meri..
Kabi Dill Pe Hath Rakh Ke Pocho Qasoor Kis Ka Tha..
Itni Shidat Se Meri Raghoon Mai Utar Gaye Ho Tum…
Tumain Bhol Jany Ke Liye Mujhe Marna Ho Ga..
De Koi Tabib Ek, Humain  Aysi Dawa Be
Lazat Be Rahy Dard Ki, Our  Mil Jaye Shifa Be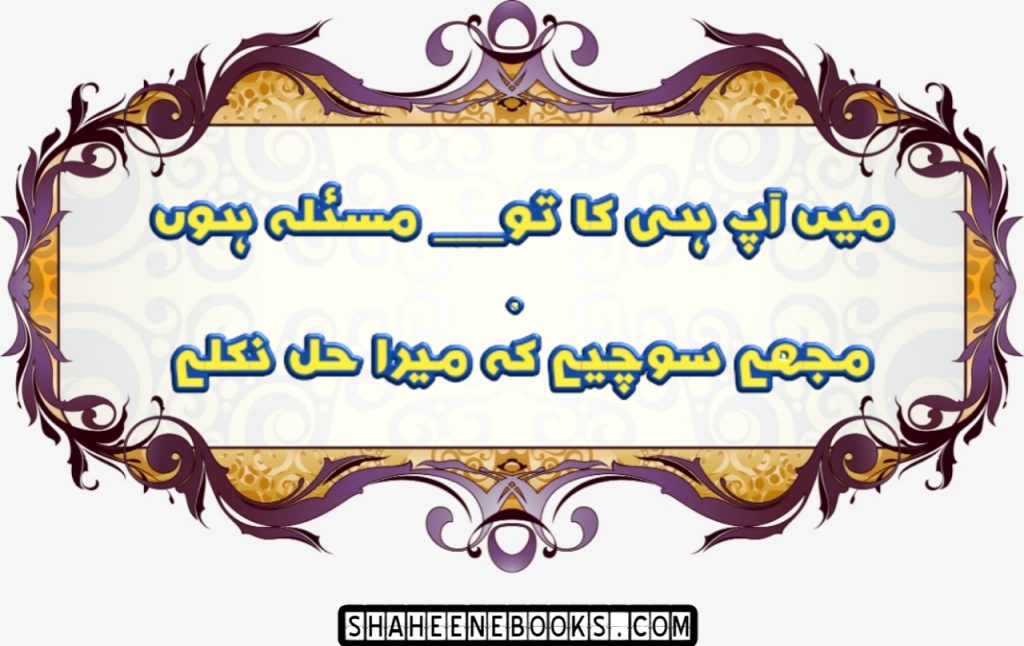 Mai App He Ka To Masla Hun..
Mujhe Sochiye K Mera Haal Nikly..
NA HUM GIRY NA HUMARI TOWAQOAT  K MINAR GIRY
MAGAR HUMAIN GIRANY MAI BOHAT SE LOG BAR BAR GIRY
DIL K DARD KO TORNY WALY KIA JANY
IS PYAR MAI TARAPNY KO YEH ZAMANA KIA JANY
HOTI HA QABAR K ANDAR TAKLEEF KITNI
UPAR SE PHOL GRANY WALY KIA JANY
ZAMANA HE NAHI RAHA KISI SE WAFA KARNY KA
HAD SE ZAIDA CHAO TO LOG MATALBI SMJHTY HAIN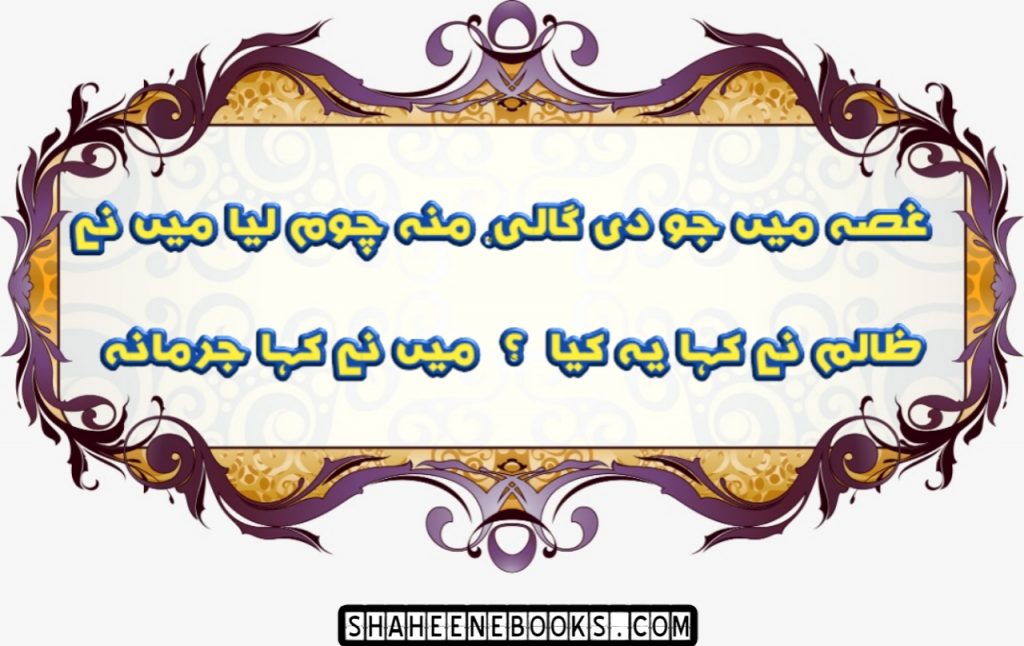 GHAM MAI JO DI GALI MUH CHUM LIA MAI NE
ZALIM NE KAHA YEH KIA?MAI NE KAHA JARMANA
HOTA HAI KABI KABI AFSOS TERY BADAL JANY KA B..
MAGR TERI KUCH BATO NE MUJHE JENA SEKHA DIA..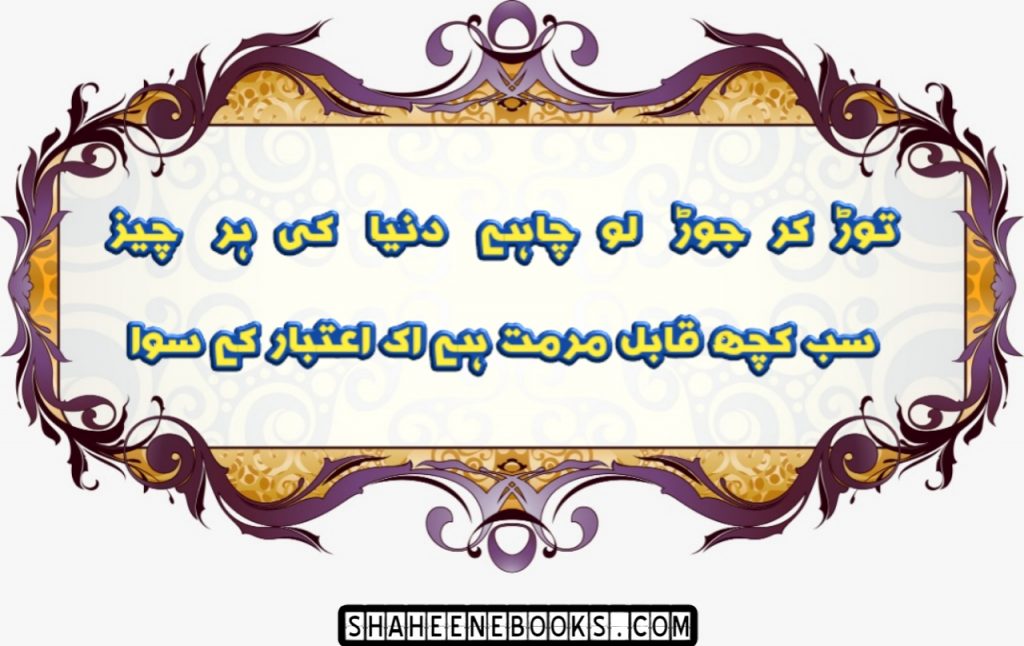 TOR KAR JOR LO CHAYE DUNIYA KI HAR CHEZ
SAB KUCH QABLY MURAMAT HAI EK ITBAR NAHI..
HUMARA ANDAZ HE KUCH AISA HAI K JAB HUM BOLTY HAI TO BARS JATY HAIN..
AUR JAB KHAMOSH REHTY HAIN TO LOG TARS JATY HAIN…
MAN KO SAMJHYA THA MAI NE IS ISHQ WISHQ SE DUR RAHO..
PAR YEH MAN,MAN HE MAN MAI APNI MANMANI KAR BETHA..