Paazaib and Chooriyan poetry- Urdu Poetry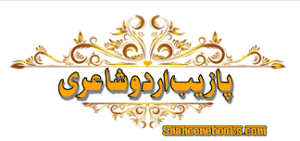 People read Love Urdu and Hindi Shayari with great passion we have many good poets,. who wrote excellent  Love Urdu poetry status. if we look at Love Urdu poetry read and write in our culture. we are going to share with you Sad Urdu Shayari – Khushbo Urdu Poetry. Read the best Sad Urdu Shayari largest collection by categories like love shairy, 
If you are looking for something other then Love Urdu poetry, so tell us about your choice, so we will upload it here for your choice.
Husn Paoon Main Hai, Paazaib Main, Yaa Meri Aaankhoon Main
Aik Tasveer Ney Kitna Mushkil Sawal Poocha hai………………………
Gungunati Hui Aaati Hain falak Sey Boondain
Koi Badli Teri Paazaib Sey Takraai Hai
Uss Ney Poocha Paazaib Kitny Ki hai
Saraa Bazar Chilaa Utha, Muft Hai
Chooey Nahee Kbhe Kisi K Paaon Main Ney Lkn
Wo Pail Bandhny Kahy To Socha Jaa Skta Hai
Pehly Uss Ki Paazaib Jaan lewa Thi
Abh Uss Ney Paoon Par Mehandi Rachai Hai
Shab Ko Paazaib Ki Jhankaar Si Aaa Jati hai
Beech Main Koi Deewar Sii Aaa Jati Hai
Un Ka Andaaz e Nazar Daikh K Mehfil Main Kbhe
Mujh Main Bhee Jurat e Izhaar Sii Aaa Jati Hai
Shab Ki Paazaib Sey Uljha Hwa Tanha Ghunghru
Wasal Ki Geet Sunata Hai To ham Nachty Hain
Jabh Bhee Utha K Hath mujhe Mangti The Wo 
Kehti Thee Zor Zor Sey "Ameeen" Chooriyan
Sab Kallaai Ki Bat Hai Pyary
Chooriyan Kbh Haseeen Hoti Hain
Mujh Ko Phr Sey chooriyoon Ka Tohfa Do
Eid Phr Sey ……….Qareeb Aaa Pohanchi Hai
Kitni Khus Naseeb hain Tumhari Kalai Ki Chooriyan
Rehny Ko Jinhain Mili Tumhary Bazoo'n Ki Panah
Dhanak Dhanak Chooriyan Pehny
Sajy Hoon Hath Mehandi Sey
Lagaey Aaankh Main Kajal
Hamary Samny Aa Kar
Mubarik Eid Ki Tum Do
Hamari Eid Ho jaey
Kaanch Or Muhabbat Main Toot Phoot Rehti Hai
Baar Baar hatoo'n Ki Chooriyan Nahee Ginty
Aaaj Daikhe Jo……Rang Barangi Chooriyan
Mujh Ko teri Kalai Bht Yad Aiiiiii……………
Mery Halaat Saazgaar Ho Gaey To
Tujhe Chooriyan Bhaijny Ka Irada Hai
Surkh chooriyan Lagti Hain Uss K Gory Bazoo Par Aicy
Jecy Chand Par Rakh Diye Hoon Kch Phool Gulab K
Gali Main Tooti Hui Chooriyan Mili The Subha Subha
Raat Phr Kisi MAsoom Ki Muhabbat Pay Zawal Aya Hoga
Khof Kaica Hai Yeh Uss Ka Dil Zair e Lab Bhee Nahee
Jis Ney Hathoon Main Mery HAri Chooriyan Daal Dii
Aik Jeci Lagti Hain Chooriyan Or Larkiyaan
Toot Jati Hain, Hansti Hain Chooriyan or Larkiyaan
Nazuki Ki Inteha Hai, Ik Zara Si Thais Sey
Toot Kar Bikharti Hain Chooriyan Or Larkiyaan
In K Torny Waly Ko Ehsas Tak Nahee Hota
Bikhar K Kbh Shanbhal Jati Hain Chooriyan Or Larkiyaan
Rang Bharny Lagee'n Jabh Kbhee hath Main Kanch Ki chooriyan
Ik Kahani Huee'n Bat He bat Main Kanch Ki Chooriyan
Chand Mehsoos Mehwar Main Chalta raha Shab K Anjaam Tak
Or Jalti Rahee'n Chandni Raat Main Kaanch Ki Chooriyan
Pehly To Uss Ki Chooriyan he Jaan Lewa The
Abh Mehandi Sey Uss Ney Mera Naam Sajaya Hai Hathoon Par