PAKISTAN DAY
History:
The Muslim League held its annual session at Minto Park in Lahore, Punjab, that lasted from 22 to 24 March 1940. During this event, the Muslim League led by Muhammad Ali Jinnah and other Founding Fathers narrated the events regarding the differences between Hindus and Muslims, and introduced the historical resolution that cemented the formation of a nation-state in South Asia as Pakistan, even though it did not actually mention Pakistan at all.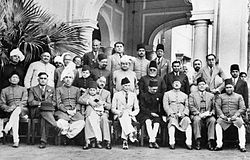 The resolution was moved by Abul Kashem Fazlul Huq (Abul Kashem Fozlul Hôk) (26 October 1873 – 27 April 1962), often called Sher-e-Bangla, passed on 24 March and had its signatures from the Founding Fathers of Pakistan.
Celebrations:
The main celebration is held in Islamabad, the capital of Pakistan. The President of Pakistan is usually the Chief Guest; also the attended in public are Prime Minister of Pakistan of Pakistan alongside the Cabinet ministers, military chiefs of staff, and chairman joint chiefs.
A full inter-services joint military parade is rehearsed and broadcast live by the news media in all over the country.  Pakistan military inter services also shows a glance of its power and capabilities during this parade.
The celebrations regarding the holiday include a full military and civilian parade in the capital, Islamabad. These are presided by the President of Pakistan and are held early in the morning. After the parade, the President confers national awards and medals on the awardees at the Presidency. Wreaths are also laid at the mausoleums of Muhammad Iqbal and Muhammad Ali Jinnah founder of Pakistan. In very rare times and significance, foreign dignitaries have been invited to attend the military parade.